Ruckus Solutions Showcase
Ruckus Overview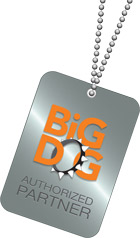 Ruckus Wireless Inc., (RKUS) is a pioneer in the wireless infrastructure market, enabling carriers and enterprises to stay ahead of the exploding demand for high-bandwidth applications and services. The Ruckus Smart Wi-Fi technology redefines what's possible in wireless network performance with flexibility, reliability, and affordability. We call this Pervasive Performance.
We've been singularly focused on Pervasive Performance in wireless since beginning operations in 2004, and we continue to lead the industry in performance innovation. We have never relied on off-the-shelf, reference design radio technology — it just doesn't deliver the capacity, range or interference mitigation necessary to make the dream of high performance wireless a reality. Instead, we've assembled a team of the best and brightest wireless minds in the world to deliver the creative solutions needed to realize our Pervasive Performance vision.
Learn more about Ruckus Wireless:
Ruckus At-A-Glance (PDF)
See how we helped Time Warner Cable power up the Charlotte Bobcat Arena
See what else our customers are saying about us
© 2013 Ruckus Wireless, Inc. All rights reserved.
Product Portfolio
Fully-loaded, fully-capable, and fully-standard, our Smart Wi-Fi products and patented technologies offer unmatched simplicity, ridiculous reliability, and killer coverage — at a fraction of the cost of alternatives.
Our industrial-strength Smart Wireless LAN products for enterprise systems eliminate cost and complexity, while delivering unprecedented performance and reliability.
Indoor, outdoor, meshed, video, voice, data, 802.11n, 802.11a, 802.11g—take your pick. Everything you need is uniformly managed as a single, centralized Wireless LAN with ZoneDirector. Or you can manage thousands of standalone APs or ZoneFlex wireless LANs remotely with FlexMaster.
Our Smart Wi-Fi products support even the most rigid, latency-sensitive applications — offering carrier-level quality and ironclad security to enterprises and service providers everywhere.
© 2013 Ruckus Wireless, Inc. All rights reserved.
Vertical Solutions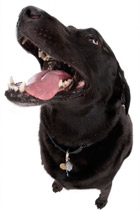 Ruckus Smart Wi-Fi, with great connectivity and high performance, provides a complete end-to-end solutions platform for businesses of all types. Ruckus networks are deployed worldwide supporting a remarkable range of mission critical applications to serve a variety of business needs.
Schools, rest homes, stadiums, stations, warehouses, service providers, ports, hospitals, dorms, apartments, hotels and even sailboats* have all deployed Ruckus infrastructure to meet their most demanding requirements.
* Ruckus Wi-Fi is deployed on the Oracle America's Cup boat to collect hundreds of onboard measurements and relay them up to several kilometers to onshore analysis teams. Read about it here.
© 2013 Ruckus Wireless, Inc. All rights reserved.