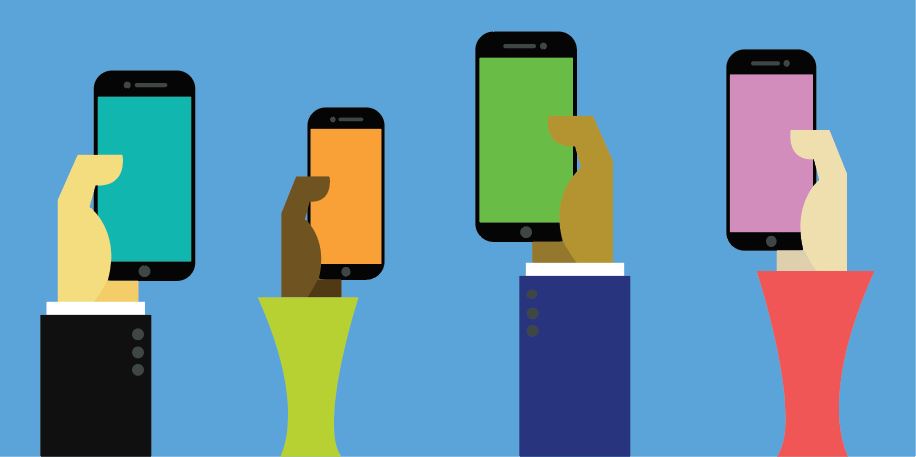 Mobile Apps. We all have them, and they range from our favorites that we use daily to those we only use under certain circumstances and the infamous "why in the world did this come as a stock app on my phone and why can't I delete it?!"
I recently asked my coworkers at CommTech for some of their favorite mobile apps and received a lot of great answers. Though I can't write about all of them here, I chose six that best describe our personalities and are available for everyone to download.
Professional Apps
The Professional Apps are geared toward task management, safety and security, and organization. Though I've classified them as professional, they can be useful in day to day life as well.
1Password will remember all your passwords and other sensitive material in one place. With this app, you can store usernames, passwords, credit card numbers, addresses and anything else worth saving. You'll never have to search for forgotten passwords again as this app can sync across all your devices too. A huge bonus is 1Password's database is encrypted for added security so you can rest easy knowing your information is safe.
VPN Unlimited allows you to encrypt your traffic as you browse the internet on an open unsecured network. Safely check your bank account and make purchases, hide your IP and physical address, avoid malware websites, and number of other advanced security features all available on this app. You can connect 5 devices to your account, and if you ever have questions about your secure access, contact their 24/7 customer support. VPN Unlimited offers a free week trial and multiple subscription options.
Personal Apps
The choices for Personal Apps help us while we are out and about, and cater to our own needs and likes. They are as unique from each other as we all are, and offer a little bit of insight into us individually.
Waze is a user based traffic and navigation app. Users share real time traffic and road information that can help you save time, money, and improve your commute. Find out about road hazards, closures, wrecks, and police traps from other drivers before you encounter them and alert others of your ETA based on the data. Since the maps are user based they are constantly being updated so you know the information you receive is applicable to your ride.
Dark Sky can help you keep track of the weather down to the minute. Not only will Dark Sky tell you when it's going to rain but it will also tell you how heavy the showers will be and how long it will last. You can track the temperature, view an hourly seven-day forecast, and customize weather alerts. This app does cost $3.99 to download but if you live in an area where the weather can be unpredictable, like southern Louisiana, you'll be thankful to have this app and always feel prepared.
Cellar Tracker is for the wine enthusiast in all of us. Read through hundreds of user reviews to help you choose a bottle you would like most. Base your decisions off tasting notes and personal stories from people who love wine. Take a photo of a label and find out what others have to say about that particular bottle and once you've enjoyed it shared your own thoughts. You can track everything you try and even manage your own wine collection all through this app.
Fun and Games
This list wouldn't be complete without our favorite gaming app, and that honor is bestowed upon Star Wars Galaxy Heroes. Create a team and play as your favorite character in a far away galaxy. Battle across all the locations you know and love like Tattooine and Hoth, and while you're not battling other teams of rebels or Empire stalwarts explore the world around you to unlock characters, gear, and Jedi abilities. Become a legend in Star Wars Galaxy Heroes by joining forces with your friends and facing off against bosses like Rancor.
Whether you're into strict organization or just trying to get around town efficiently, I hope one of these mobile apps has peaked your interest enough to try out. Or maybe I left out an app that you can't live without! If that's the case, leave a comment and tell us why you love it so much.